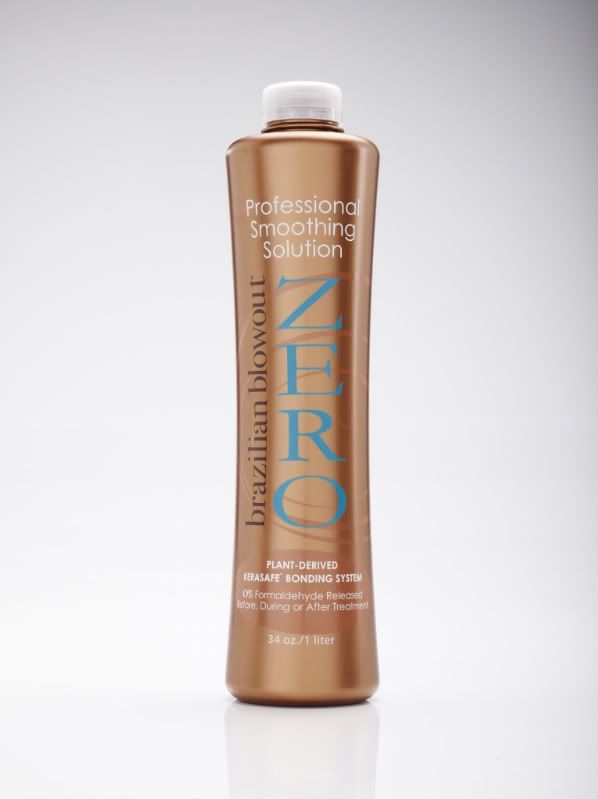 Brazilian Blowout Zero is a NEW Professional Smoothing Solution formulated with a breakthrough
Plant-Derived Kerasafe Bonding System.
0%
Formaldehyde Released
Before, During or After Treatment
SO, HOW DOES IT WORK?
Brazilian Blowout ZERO uses a proprietary PLANT-DERIVED Kerasafe Bonding System to effectively deposit and seal essential amino acids onto the hair, providing a smooth, radiant, frizz-free surface for up to 12 weeks.
Now for the important question...
How does this new bonding system affect the performance?
ZERO
difference in performance.
Same smooth, frizz-free hair in 90 minutes.
Same process with zero down time.
Same incredible results for up to 12 weeks.
Same deep conditioning and radiant shine.
Same improvement in overall health of the hair.
Same Acai Aftercare Maintenance Products.
More info
here